HSC USS Home

HSC on Facebook
Contacts:

Hello, Parents and Swimmers!
We're shutting down the summer team until Summer 2015. Meanwhile...
Think about continuing in the wonderful sport of swimming by joining our year-round program. There will be a few breaks in August, but we'll start up in full force at the Buda YMCA after Labor Day. Keep checking for more information on the HSC USS team website.
PS: if you're looking for results of the HSC Intrasquad, you should have received them via email; if you missed them, contact us.
Regards,
Coach Scott

WE ARE HAYS!

Swim Suits



Swimoutlet.com is now a team sponsor!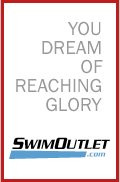 Goggles: Check out Sporti (and Jr.) at SwimOutlet; (equivalent to Speedo Vanquisher and Jr.); might consider buying a spare pair.